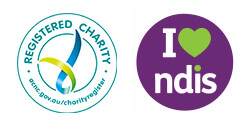 Hearlix is a family-owned and operated business built on compassion and an understanding of what it's like to be hearing impaired. We are committed to supporting others and believe in the power of kindness to change lives. That's why we support Hear For You, a one-of-a-kind organisation devoted to supporting teenagers who are deaf or hard of hearing.
You can help too. Each time you purchase a hearing device from us, we'll make a donation to this wonderful organisation.
You don't need to do a thing except enjoy your new hearing device.
For more information on the programs offered by Hear For You, click here.